Punggol condo. Can buy or bye-bye? In today's discussion, I will discuss 3 points in details.
Firstly, I will use the developer profit margin theory to make sense of the return of the 13 condominiums. I will explore if there is a correlation between developer profit margin and the return.
Secondly, I will discuss if it is worthwhile buying a resale unit once the condo has TOP. Can you possibly make a profit after holding it after the Seller Stamp Duty period?
Thirdly, I will study if the smaller units or the bigger units will make more money? If you are an investor. Will you be keen to know which one can make the most money?
Developer profit margin theory
Hi, my name is Alan from AlanWeeProperty. Welcome back to my YouTube channel.
In my earlier video. I have mentioned why Ecopolitan only achieve a 36% return in comparison to its peers that did so much better with up to 64% in return.
Here, I will add the land cost, breakeven prices, and the estimated profit margin each developer is making. Interestingly, the land that ecopolitan sit on was purchased thru a state tender at $314psfppr. This is almost in line with other EC that are sold almost at the same time. However, ecopolitan launch prices was higher at $815psf. And this is the highest psf for a EC back in Punggol. This could be due to its proximity to Punggol MRT station.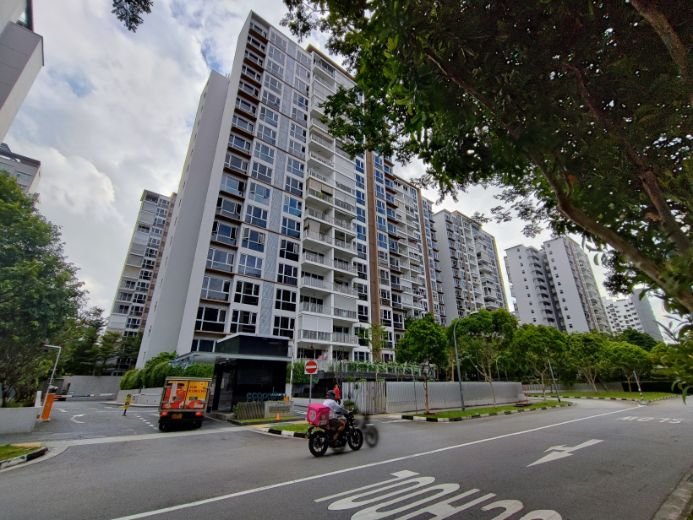 But wait. The developer also has a higher profit margin at 28%. The developer can sell cheaper but anyway they don't need to. The return for ecopolitan is low mainly due to 3 reasons. Firstly, the buyers paid a higher price therefore they will have to exit with less. The second reason could be because of its proximity to the highway which makes it less appealing. Thirdly, if you look at another angel. Ecopolitan could be undervalued. It is one of the newest resale EC and near MRT but yet it is transacted at $1,100psf.
Next, let us go to Watertown. Take note that I do not have Watertown exact land cost for the residential portion as this is a mixed development. I will use Treasure Trove land cost and construction cost as references since they are transacted almost at the same time. Interestingly, if my numbers are right. The developer could possibly makes a cool 50% profit margin if the selling price for the bigger units is $1,179psf. Impressive return. So what can we learn here? 
Before committing to any launch. It's good to know what is the upcoming supply and the land cost that the developer has bought. This is important as it will give you an idea how much they plan to sell. In this case, Treasure was purchase at $407psfppr whereas Watertown was purchase at $753psfppr. This is 85% more. But wait. Watertown is a mixed development with a mall. So obviously the land cost will be higher.
So when treasure was launched with a 16% profit margin using the developer profit margin at $912psf. If you are observant enough to realize. Watertown will definitely be selling above this price as it is an integrated development.
So, the question will be? Will you buy a standalone condo or the pricier integrated development? The choice is ultimately yours depending on your investment strategy. For me, if the price difference is too big. I will go for Treasure as I can get a 4 bedder as compared to a 3 bedder in a mixed development. I prefer space more than convenience. Anyway, how many times can I go to a shopping mall in a month?
Watertown was launched at $1,179psf. This is a 29% difference. Ask yourself if it is worthwhile to pay an extra 29% in the first place. If it is justifiable, then please proceed.
Buying a Resale TOP condo
Next, I am going to discuss if it is worthwhile buying a resale condo that has TOP. For our discussion. I will only compare those condos that have at least 3 transactions since TOP. I will then average out their profit after they are sold as well as their annualized return.
In this table. It shows that if you have purchased a TOP condo and held it after the selling stamp duty period. You will be making an average of $190,000 for River Isles to $260,000 for Treasure Trove.
However, if you have bought a TOP EC and resold it after the SSD period. You will be making an average profit of more than $300,000 for Prive and $370,000 for Riverparc Residences. On a side note, Watertown has a very high profit which seems unusual. So I decided to explore further. The data is skewed because a resale unit was bought at a low of $1,239psf and resold for a cool $770,000 profit in just 5 years! This means that if you look hard enough. There is still gem to be picked up in the lucrative resale market.
Which unit type make the most profit: smaller or bigger units?
For this study, I will only compare the private condominiums as there are smaller units to compare with. Here, I will compare the past 20 transaction and exclude those resale units. I will separate the data into below 1,000sqf and above 1,000 units.
Here, I have compiled the data as follows:
Transactions that measure less than 1,000sqf have achieved an average of $220,000 in profit and a 2.6% annualized return. On the other hand, transactions that are greater than 1,000sqf achieved an average of $360,000 in profit or a 3% annualized return.
What can we conclude here?
Obviously, if you buy a smaller unit. Your return will be lower. If you buy a bigger unit, it will fetch a higher return. But wait. It will be interesting to take a look at the annualized return. The data has shown that bigger units tend to outperform the smaller units. This can be explained that owner-occupied units tend to have higher demand. Another reason is because developers usually priced the smaller units at a higher psf and hence they will usually make a higher profit for the smaller units then the bigger ones. This is also supported by my developer profit margin theory.
That all, I have come to the end of this Punggol series. Its not easy to compile and assess all these data. There are really a lot of work involved. Nevertheless, hope you enjoy this video and see you around soon. You can watch the video in Youtube. 
Disclaimer: The data compiled are based on edgeprop land sales – https://www.edgeprop.sg/analytic/landsales. The profit margin is calculated based on the difference between the breakeven prices and the launch prices of 1,000sqf to 1,400sqf units of the latest 20 most recent transactions (exclude subsales units). Take note, these are estimated costs and do not reflect the actual profit margin the developers are making.